Archives: Opinion
Updated: Monday, May 17, 2004 11:05 AM EDT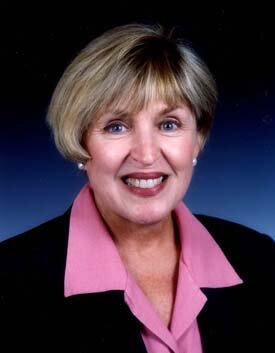 Barbara J. Cunningham is vice president of development for St. Elizabeth Medical Center of Northern Kentucky.
Gifts are Hospital's 'Margin of Excellence'
By Barbara J. Cunningham
ChallengerNKY.com guest columnist
Anyone who has met me knows that I absolutely love my job. As Vice-President of Development for St. Elizabeth Medical Center, I get to work with so many wonderful people, both those working at St. Elizabeth and the 100-plus volunteers who are members of the St. Elizabeth Foundation.

Through the generosity of the community, both businesses and individuals, the St. Elizabeth Foundation has raised $14 million in the last 12 years to further the work of the medical center. Although I have worked very hard and received a lot of joy and fulfillment through my work in development, I certainly don't take the credit for reaching that goal. That must be shared among the hundreds of caring people who have given to St. Elizabeth not only financially but with their time and talents.

One question I have heard many times throughout my years at St. Elizabeth is, "Why does a successful hospital need to fund-raise?" Sometimes those asking have driven by St. Elizabeth Edgewood campus and seen our major expansion underway; sometimes they have just received their hospital bill.
Simply stated, the healthcare reimbursement system consisting of private insurance, Medicare and Medicaid at best pays for average, not excellent care. In some cases, the payment does not cover the cost of providing the service. So we see the gifts to St. Elizabeth as "the margin of excellence."

Payments received for treating patients leave no room for funding the latest technology. Nor do those payments allow St. Elizabeth to provide a higher level of dignity, convenience or comfort for patients and their families. And they do not fund outreach programs that bring health care to people who would be unable to seek it or afford it on their own. St. Elizabeth provides over $23 million in uncompensated care and benefits to the community annually.

In such adverse conditions, how does St. Elizabeth Medical Center continually rank as a national leader in quality of care? It starts with a top team of medical staff, nursing staff, and administration who masterfully practice their profession and carefully manage St. Elizabeth's resources as one of the lowest cost providers in the nation. But the element that takes St. E from "what the reimbursement system allows us to be" to "the best we can be" is benevolence—the benevolence of those individuals and businesses who generously support our work.

What that support makes possible can be seen in the St. Elizabeth Foundation's contribution of $3 million toward the $4.24 expansion and remodeling of the Esther Marie Hatton Cancer Care Center. The Foundation's contribution enabled the Cancer Center not only to purchase state of the art equipment, but also to add the comforts and resources that are so important to cancer patients and their families. These features, which could not be reimbursed by conventional payments for treatment, included more space to assure privacy and comfort, a resource library with the latest cancer information, offices for individual counseling, and a meditation room. In every project the Foundation supports, the gifts provide the measure of difference that touches lives for the better.
On behalf of the Foundation, I want to express my endless gratitude to those who so generously give their financial support to the mission of St. Elizabeth Medical Center. They enable St. E to provide excellence while only being paid for average. I cannot think of a way to more effectively add quality to the lives of everyone who lives or works in Northern Kentucky. And I continue to feel privileged to have the best job in town.

ChallengerNKY.com welcomes guest column submissions from Northern Kentuckians or regarding Northern Kentucky issues. E-mail Editor Tom Mitsoff at for more information or to submit a guest column for consideration.




---