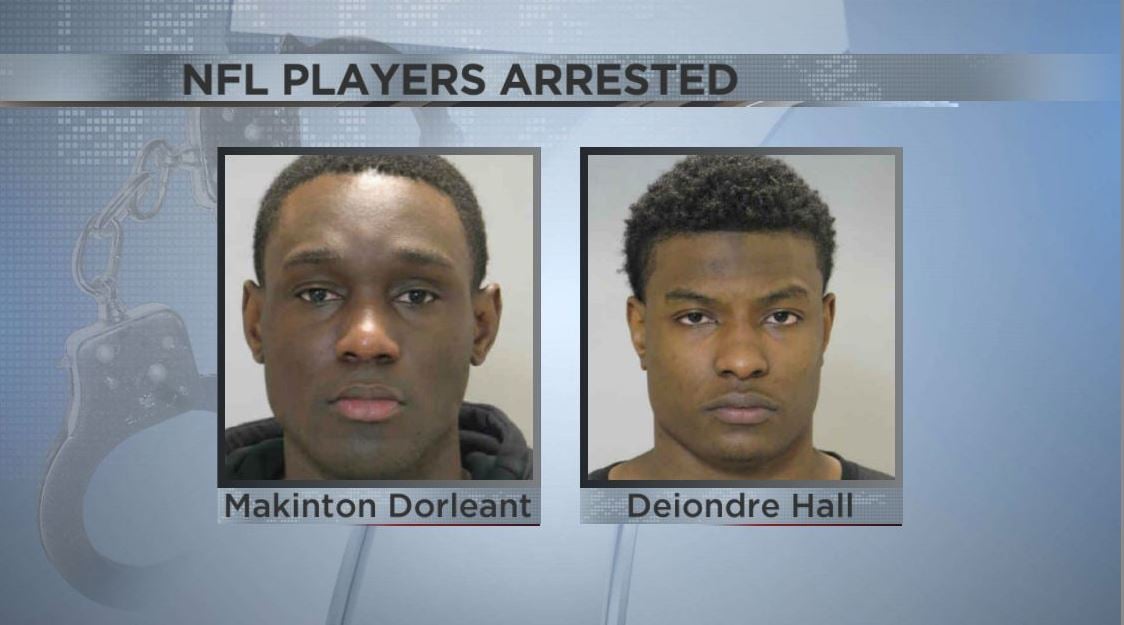 Two NFC North defensive backs were arrested Saturday night after an incident in Cedar Falls, Iowa.
National Football League players Deiondre' Hall and Makinton Dorleant reportedly were arrested at a bar in Cedar Falls, Iowa on Saturday night, with the report saying Hall was tased.
According to reports from the Chicago Sun-Times, Hall was belligerent and "flailing his arms and yelling profanity at bar staff and patrons" at Sharkey's Funhouse, an 18 and older bar, before being taken from the establishment by police. He refused police commands, yelling and spitting in officers' faces, according to the report.
Hall was charged with disorderly conduct, public intoxication, and interference, according to police. A bouncer at the bar told police he was assaulted.
At one point, after successfully getting his former Northern Iowa teammate away from the cops, reports indicate that Dorleant made a threatening gesture towards officers.
New Justice League trailer is released to fans
Gal Gadot's Wonder Woman replies, "Not coming, Bruce, it's already here". Zack Snyder directed Justice League with a screenplay by Chris Terio.
A taser was reportedly used on Hall during the arrest.
Hall, who was an FCS All-American with the Panthers, just finished his rookie season with the Chicago Bears. Police say an officer used a Taser on Hall's legs in order to get him into the squad vehicle.
Hall and Dorleant were arrested outside the bar by Cedar Falls Police. Hall later refused to get into a squad auto, before having his left leg tasered.
Hall was chosen by the Bears in the fourth round (127th overall) of last year's draft. He played in four games for Green Bay in 2016.